About TAG GROUP
Since its establishment in 1998, TAG Group has successfully developed its image as a team of thorough professionals in diversified business segments including Accounts, Finance, Marketing, Information Technology and Human Resource within and outside the geographical limits of Pakistan.
Nurturing and holding a team of strong technical & managerial expertise, endeavoring services quality & diversity as well as professional approach & competence, TAG Group strives to become a one-source solution provider to the multi-sector companies and continuously seek expansion into new and challenging business markets.
---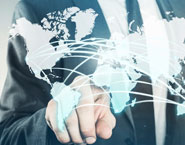 Our vision is to become a leading third party service provider through hiring, developing & grooming intellect & expert skills.
Our mission is to maintain a balance between innovation & practicalities with a firm commitment to providing a diversified range of consultancy services based on client focus & professionalism.
With the intrinsic similitude of maintaining professional independance and integrity, we believe that an interactive environment helps to develop and promote confidence between our client and us. This is the reason that we hold discussion sessions with our clients to provide a continuing feedback on updates & developments

We also believe in adding value to our services by offering practicable solutions and recommendations for improvement in clients existing policies, procedures and systems to assist in adapting to the updates and advancements.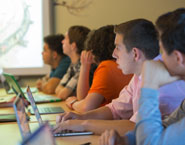 The aim of our services is to help clients in analyzing and strategically planning the solutions to practical problems and introducing effective management approach and practices in their organizations.

The philosophy of our consultancy engagements is to add value to the clients through methodologies that are designed to give you competitive advantage by enhancing business control.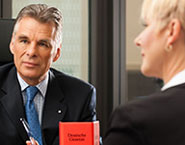 Our team of experts comprises professionals from multifaceted proficient background and experience, who effectively deal with a versatile range of tasks to present practical solutions to best-fit clients needs.

We not only believe in hiring quality staff but also focus on developing skill-levels and grooming professionals by holding training sessions, seminars and workshops to continuously improving the skill-base as we believe in investing in human capital to maintain and enhance the service quality to our clients. Our team includes:
Accountants (CAs, CPAs, ACCAs & CMAs)
Banking and Corporate Finance Experts
Project Management Professionals & MBAs
Legal Advisors & Income-tax Practitioners
IT Professionals & IS Auditors
Marketing & Sales Force Management Experts
Design Artists
Engineers & Safety Consultants
Other Managerial & Professional Staff
Understanding Customer Focus as our strength, at TAG, we are committed to improving the way in which we deliver services to our clients and understand that customer service is a continuous improvement cycle. We are committed to the following as a set of our key principles:
Understanding who our Customers are
Listening to and understanding and our customers' requirements
Explaining our services to customers
Building our services around the customer by focusing on identifying needs
Dealing with our customers proactively, professionally and courteously
Monitoring standards and effecting service improvements
Providing customers with choice
Confidence building by encouraging exchange of experiences and customer & staff feedback
Innovating and improving services
Structure business so every tier supports the person providing the service to the customer
Benchmarking and sharing good practices
Building trust through integrity and strategic partnerships with customers